Bridge Communications - Closing the Communications Gap

The Bridge Cloud Suite for Cisco Unified Communications offers customers more flexibility than traditional Windows desktop installations. This SaaS suite of apps runs platform independent in any modern web browser. The Bridge Cloud Suite includes the latest generation of Bridge Operator Console, Bridge Supervisor Reports and Dashboard, and Bridge Cisco Finesse Admin. Click the photo above for more information.
Traditional Desktop Clients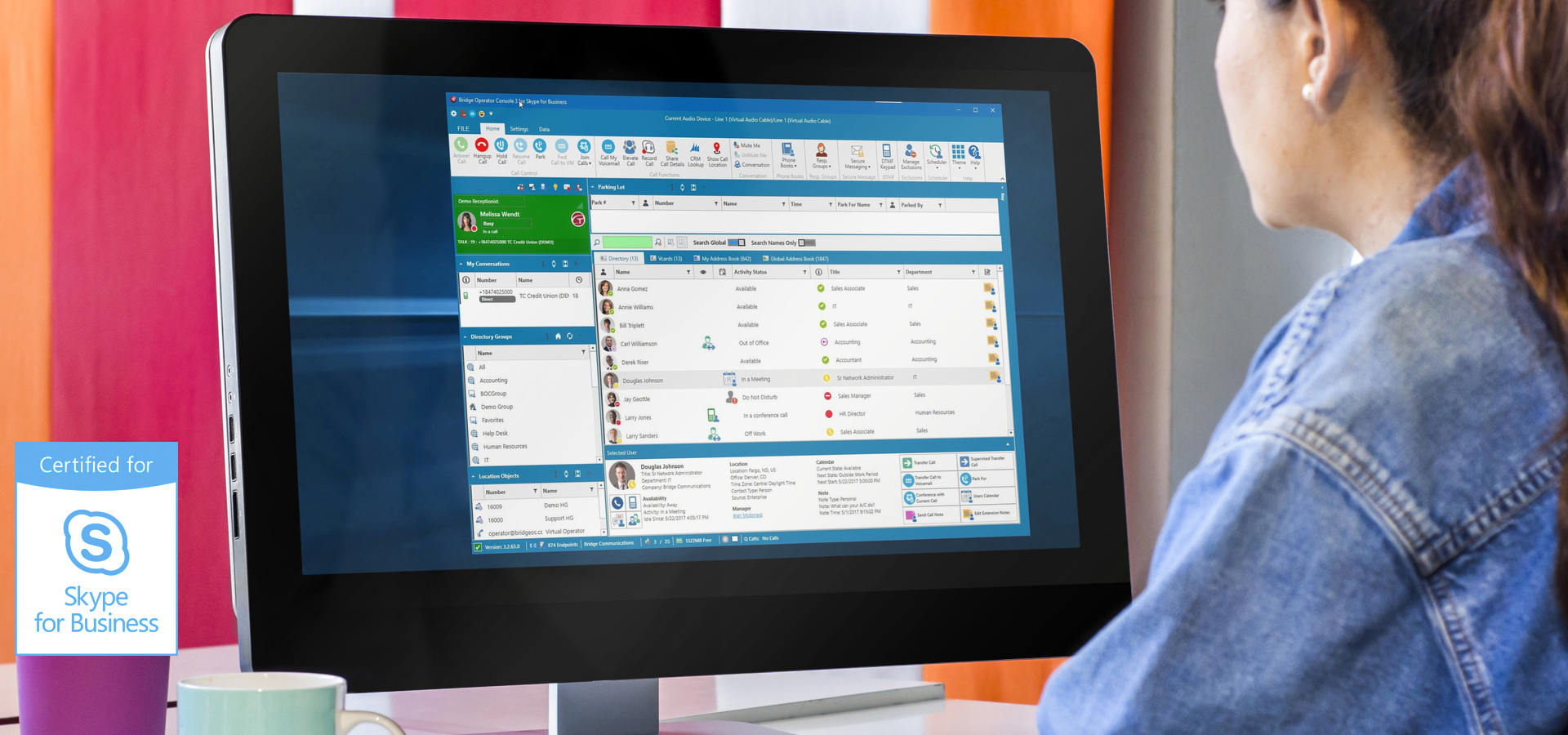 Bridge Operator Console for Skype for Business (Lync) is designed to be an attendant console solution for Lync 2013 and Skype for Business
Request a Quote
Request an Interactive Web Demo
Request a Trial Key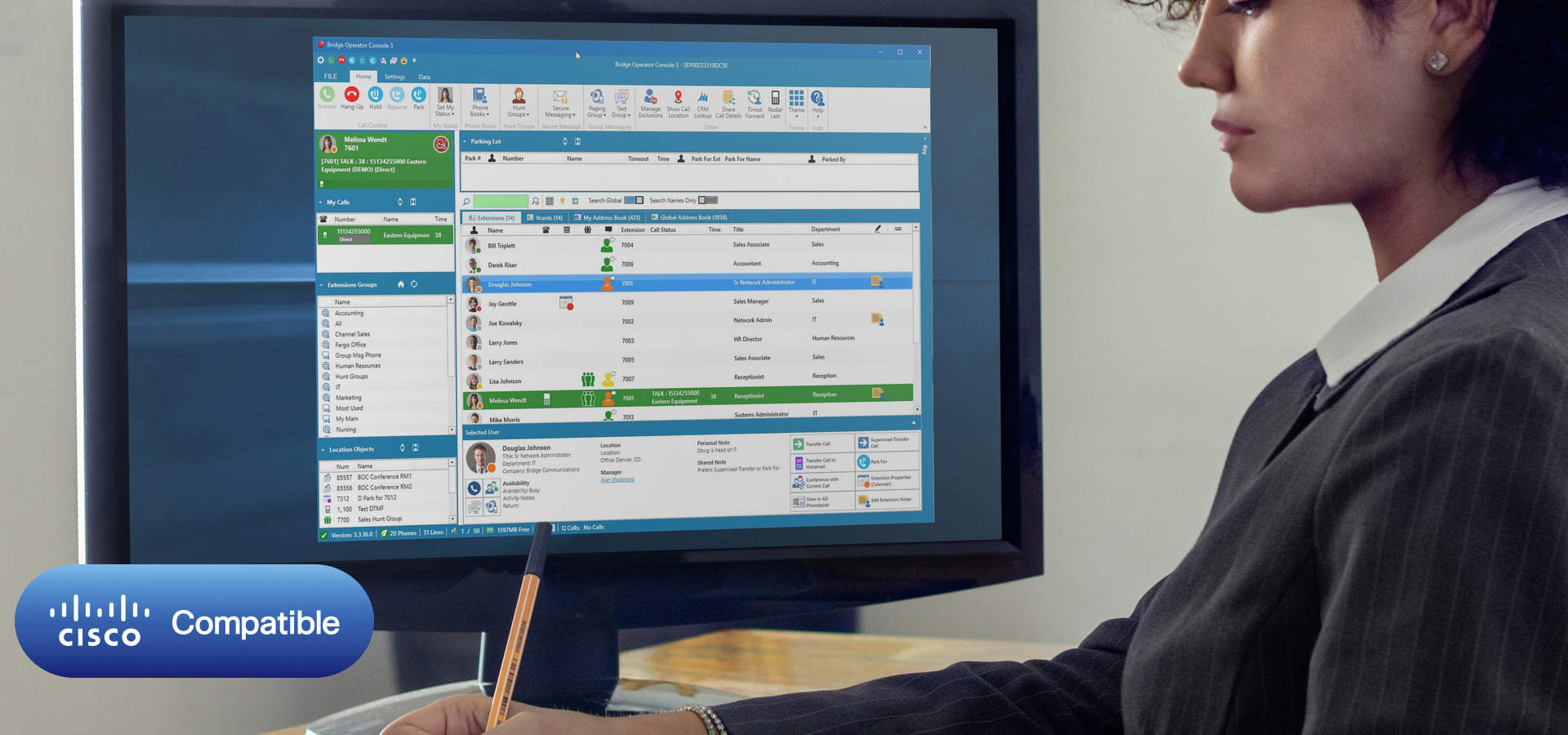 Bridge Operator Console for Cisco CUCM is designed to be an attendant console solution for Cisco Unified Communications Manager
Request a Quote
Request an Interactive Web Demo
Request a Trial Key
Bridge LICC provides Cisco phone state in Skype for Business. LICC also allows for desk phone click to dial from Skype for Business. LICC supports on-prem, hybrid, 3rd party hosted, and Microsoft o365 deployments.
Request a Quote
Request an Interactive Web Demo
Request a Trial Key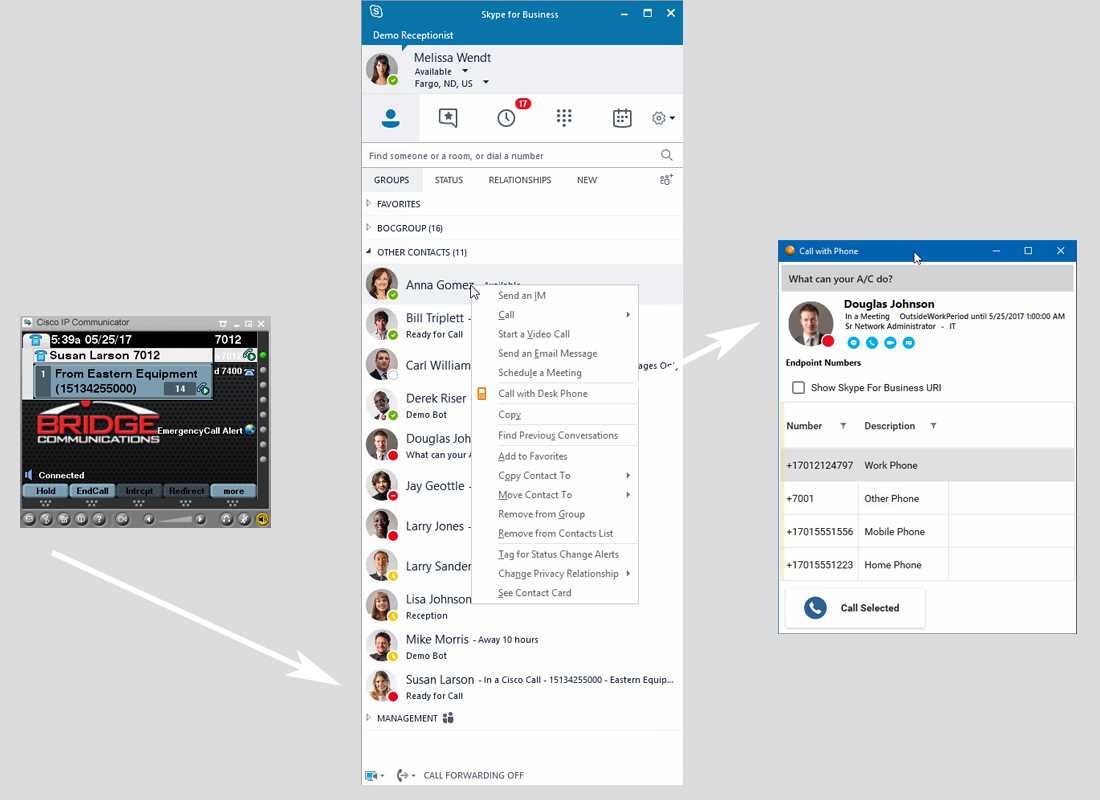 ---
Bridge Communications continues to bring innovative solutions to our customers using Skype for Business and Microsoft Office 365.
---

Bridge Operator Console is the only attendant console to have passed the highest level of certification on Cisco Unified Communications and Microsoft Skype for Business. Using a certified solution ensures the highest level of quality, and continued support from your platform provider.

---
It is our sincere mission, that everyone who uses a Bridge Communications product, have their day made easier by the hard work of our team.
---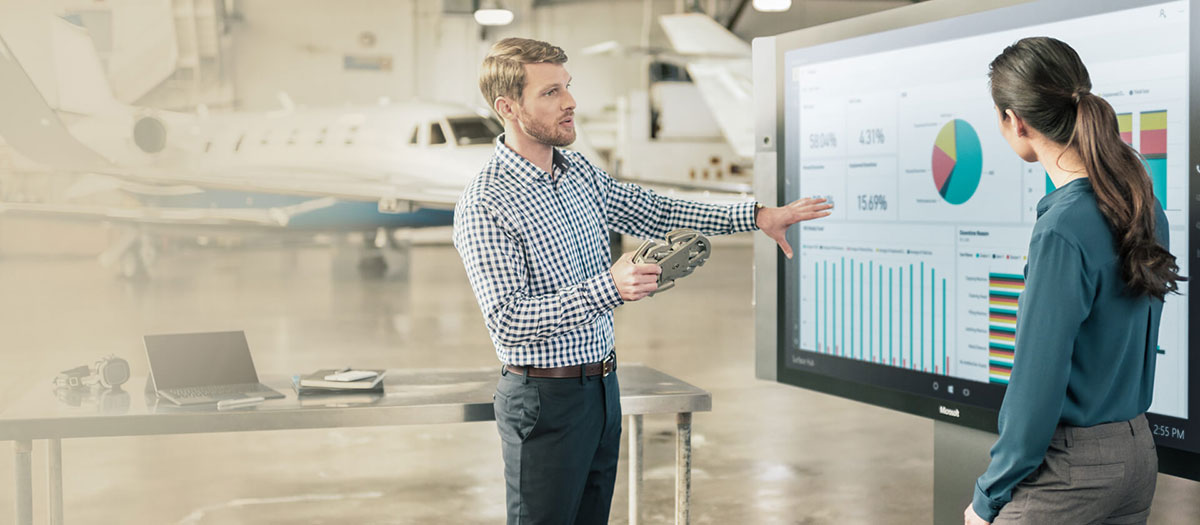 Bridge Communications works closely with Microsoft as an ISV partner. ISV partners have access to the latest technology and tools to build the software of tomorrow. This relationship ensures our customers will always be able to take advantage of the latest innovations in technology to streamline productivity.

---

Artificial Intelligence Guarantees Maximum Efficiency
Multi-factor Machine Learning
Available in Client/Server and Stand Alone
Learns from other users
Learns from entire organization
Saves time and money
The Predictive Transfer feature leverages much-factor parallel machine learning algorithms to identify the most logical persons or places a caller is trying to reach within an organization. This feature provides the best possible customer service experience by reducing the time between call answer, and call arrival at its final destination.
Predictive Transfer Choice This Week
---
Predictive transfer can save you more than the cost of your yearly support!
---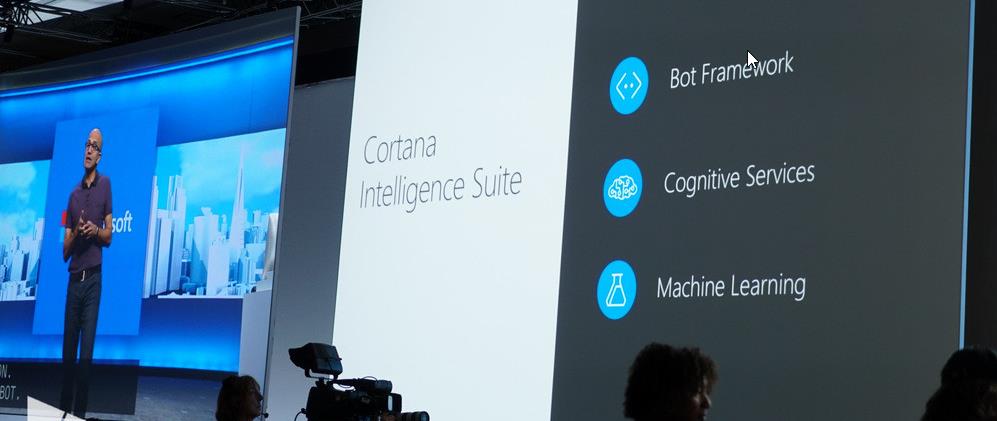 Ask Our Bot
Get Answers to Basic Questions
Examples of what to ask
I need support
How much does BLOC Cost?
I need a quote for BOC
Where can I download the latest version?
Names are missing
If you need after hours help, please try our Bot. It can direct you to the correct resources to help you with your need.
Our website Bot uses the Microsoft Bot Framework. You can interact with it using Skype for Business, Skype, Microsoft Teams, Facebook, or the web interface to the right. The Bot can answer basic questions about pricing and technical support.
Bridge OC Bot Steve


---
Information technology is at the core of how you do your business and how your business model itself evolves.
---
Office365 E3 and E5 Users
On-Prem, Hybrid, or Cloud, We Work Where You Work.
BOC Benefits for Cloud Users
Certified by Microsoft
Works with Microsoft Call Queues
Adds traditional PBX features to O365
Bridge Operator Console provides a wide range of features that give your organization enterprise voice capability when moving to the cloud PBX offerings of E3 and E5. Bridge Operator Console has received Microsoft's highest level certification on Office 365 Cloud PBX, Hybrid, and On-Prem Skype for Business.
---
Bridge Operator Console is a replacement for Cisco Attendant Console. It offers a more robust feature set, including Lync integration, at a much lower cost. You can also replace Fidelus, replace ARC Soltuions, and replace IQNet.
Bridge Operator Console is a replacement for Microsoft Lync Attendant 2010. It is superior to Attendant Pro from landis, Competella, and Enghouse
Total votes:
197
(
197
reviews)
Bridge Communications, LLC.