Bridge Communications Bridge MIRC (Microsoft Integration for RingCentral)
Bridge Operator Console
MIRC (Microsoft Integration for RingCentral)
Microsoft Integration for RingCentral or MIRC gives users in your organization visibility into RingCentral call status within Microsoft 365.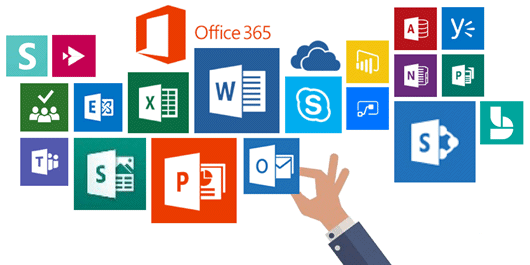 MIRC is available for download with a 30-day free trial. To get started today contact your RingCentral Account Executive or our sales team at Bridge Communications.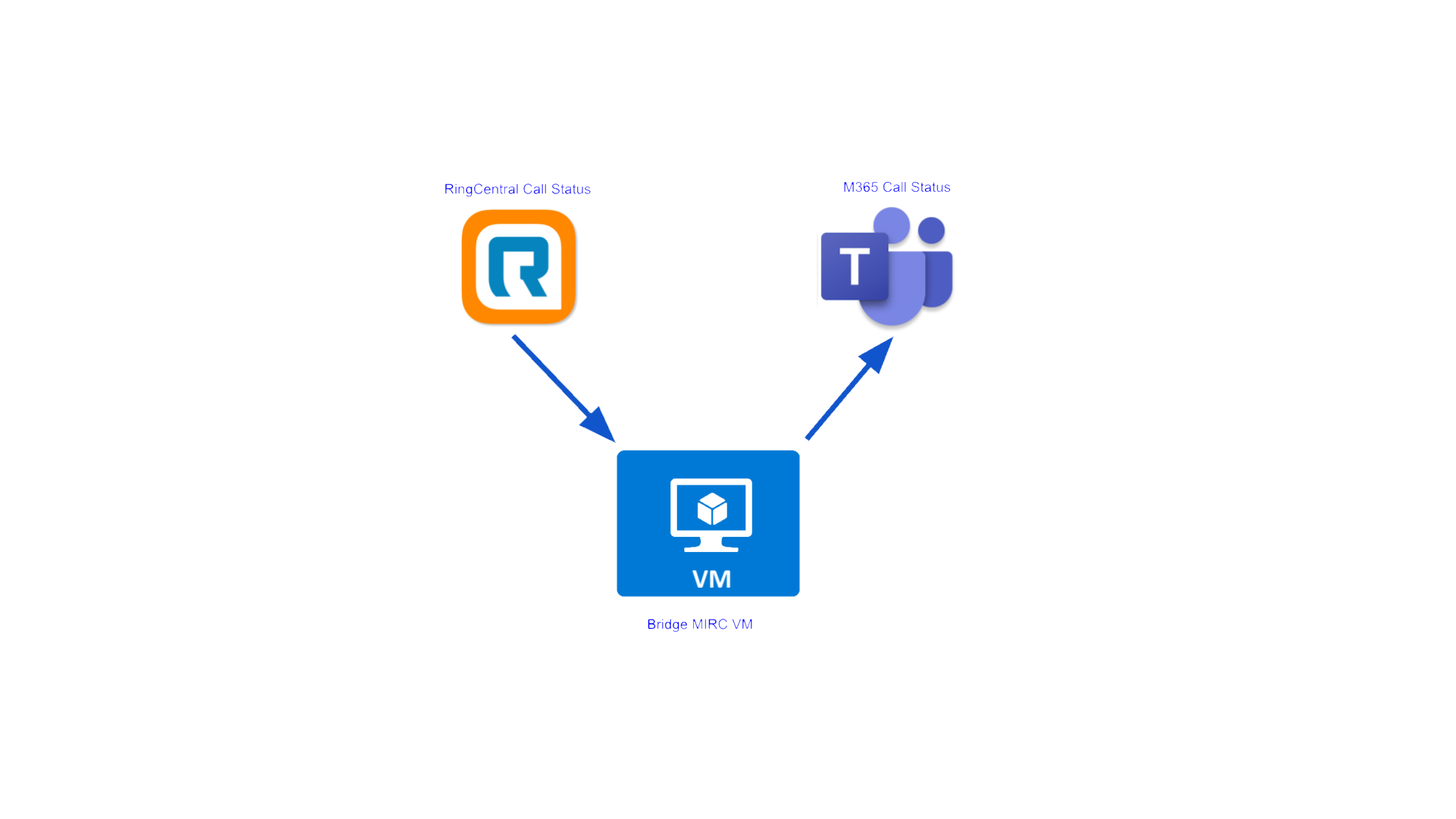 MIRC is a great fit for any organization using M365 and RingCentral. This product restores full presence functionality between RingCentral and M365, is affordable and requires minimal resources to scale. MIRC will automatically update a user's M365 presence during a RingCentral call, once the call has been completed the M365 presence will again be updated to reflect this status. This ensure your users are able to see RingCentral call status within the suite of M365 products. MIRC requires no client installation, instead there is an instance of the software that runs at an organization level utilizing minimal system resources.
RingCentral App Gallery
Download and Try for 30 Days
Buy MIRC Now
RingCentral App
Microsoft Teams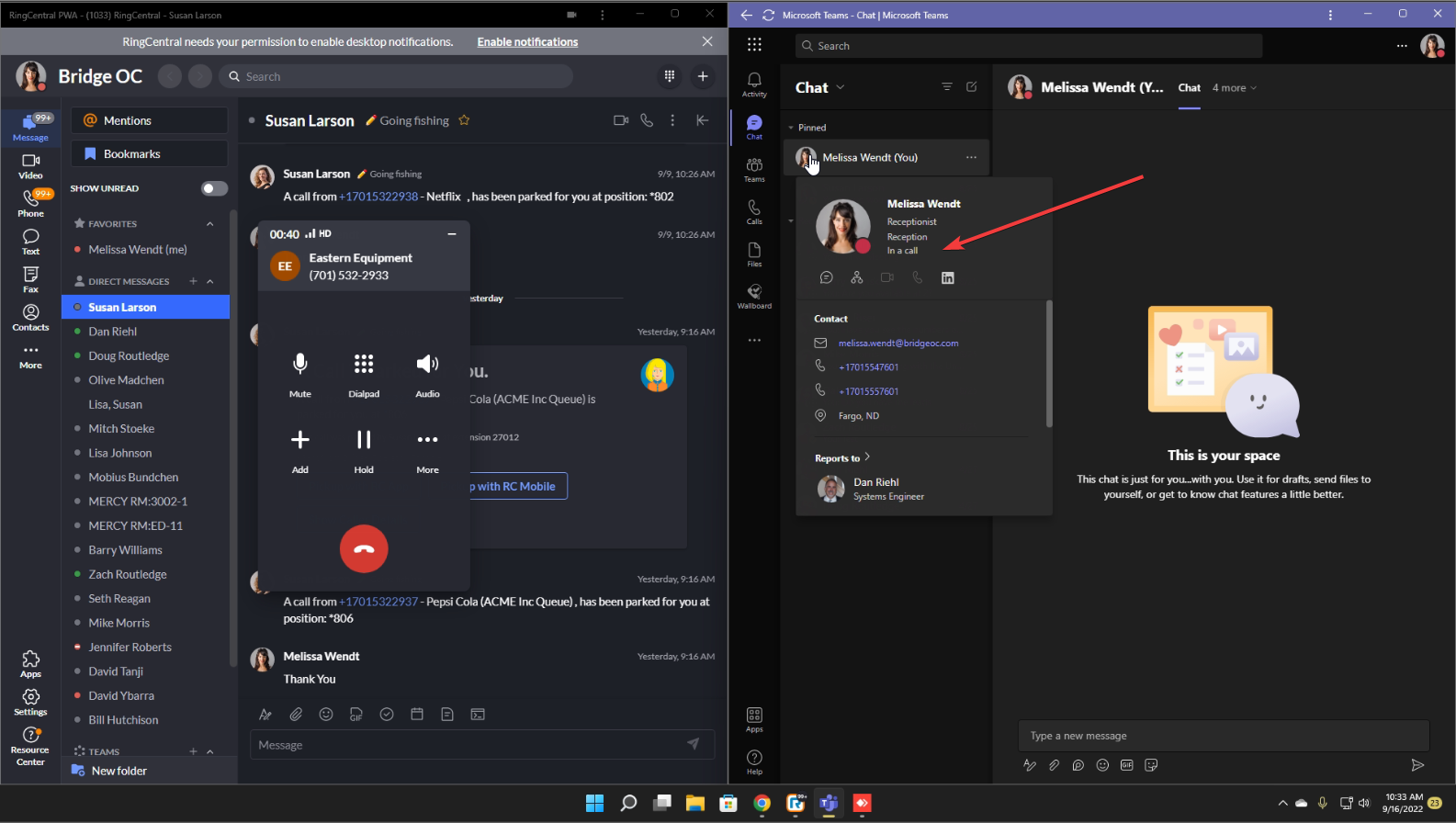 Bridge Operator Console is a replacement for Cisco Attendant Console. It offers a more robust feature set, including Lync integration, at a much lower cost. You can also replace Fidelus, replace ARC Soltuions, and replace IQNet.
Bridge Operator Console is a replacement for Microsoft Lync Attendant 2010. It is superior to Attendant Pro from landis, Competella, and Enghouse
Bridge Communications, LLC.