Technologies Pioneered at Bridge Communications
Park For
In 2008 Park For was developed to streamline the process of parking a call. Park For eliminates the need for operator action following the parking of a call, but notifying the intended recipient automatically.

In Cisco CUCM Park For delivers an automated message to the users phone. The user simply needs to pickup the handset to take the call.

Using Park For has many advantages.

1. Reduces operator overhead

2. Does not interrupt a current call

3. Complies with HIPPA regulation for paging

4. Allows end users to prioritize their own calls

Park For is available in Bridge Operator Console and the Bridge Boss-Admin Executive Console.

Park For is also available in group mode, which allows it to send park notifications to groups of users instead of just a single user.

In Skype for Business and Lync Park For delivers an instant message to user. The message contains information about the caller, as well as a click-able link to pick up the call.
Related People
Related People was developed in 2014 as a way to direct calls to similar users in the event of the desired user being busy or unavailable.

Related People provides single click call, blind transfer, and supervised transfer capabilities.

With Related People operators can quickly find a user's secretary, assistant, and manager, as well as others who share the same department and manager. This feature is a great time saver.

Related People is available in Bridge Operator Console, and the Bridge Boss-Admin Executive Console.
Predictive Transfer
Predictive transfer was developed in the spring and summer of 2016. The Predictive Transfer feature leverages multi-factor parallel machine learning algorithms to identify the most logical persons or places a caller is trying to reach within an organization. This feature combines the best possible customer service experience by reducing the time between call answer, and call arrival at its final destination. The majority of our test cases have shown 100% accuracy which means operators selected the top identified transfer location presented to them every time.
With the coming update for Bridge Operator Console an exciting new feature is available to users on all platforms. The more you use Bridge Operator Console and predictive transfer, the smarter it becomes. After the update users will be prompted to turn on automatic mode. This can also be toggled off and on in settings.
Predictive transfer is supported in stand alone and client server mode.
SQUAT (Schedule Quick User Ad-hoc Team-Meeting)
SQUAT enables automation for quick meetings. With SQUAT the need to schedule quick meetings using calendaring is made simple. Quickly pick the list of users you need on a call, type some notes, and click start. From there SQUAT waits in the background until all the users are available and then prompts you to start the call. More information on SQUAT is available here.

© 2016 Bridge Communications - Closing the Communications Gap - +17012124797
Rating: ★★★★★ (98 out of 100) Total votes: 197 (197 reviews) See Reviews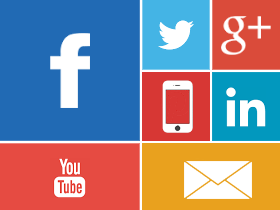 Bridge Operator Console is a replacement for Cisco Attendant Console. It offers a more robust feature set, including Lync integration, at a much lower cost. You can also replace Fidelus, replace ARC Soltuions, and replace IQNet.
Bridge Operator Console is a replacement for Microsoft Lync Attendant 2010. It is superior to Attendant Pro from landis, Competella, and Enghouse
Total votes:
197
(
197
reviews)
Bridge Communications, LLC.