Bridge Communications Teams Wallboard
Teams Wallboard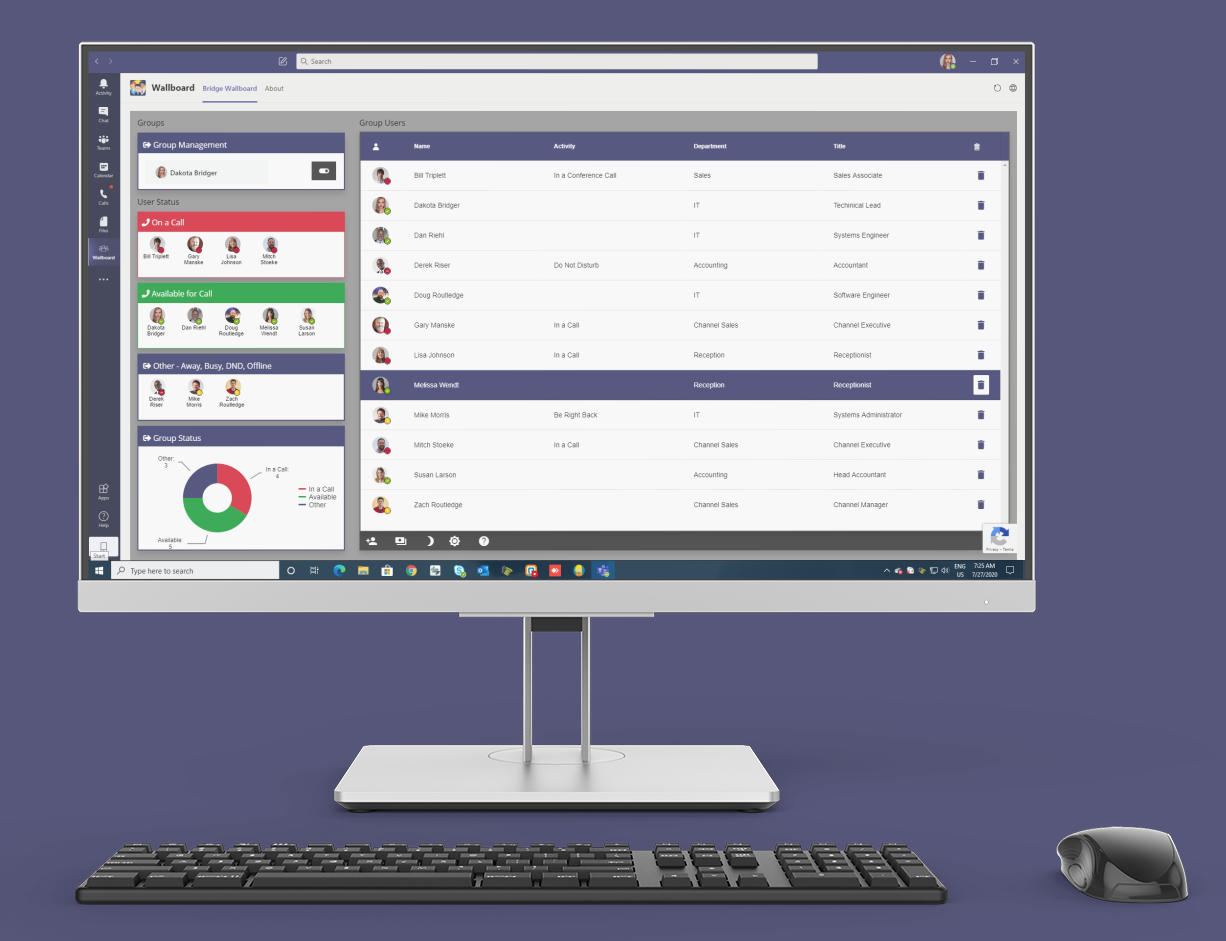 Bridge Wallboard - for Microsoft Teams
Bridge Wallboard is a companion application for Microsoft Teams users. Wallboard allows you to monitor groups of users presence status in a single window. With Wallboard you can easily see the groups availability for incoming calls, making it a perfect application for contact center, and call center users.
Wallboard users can chat with, call, email, and see shared calendar agenda information of group users. Adding and removing users from a given group is easy and intuitive.
Group status will show users individually in the categories of "In a call", "Available for call", or "Other" as well as a chart for totals of each status across the group.
Free Users
Paid Subscription Users
Unlimited Groups
Unlimited Users
Features
Integration to Microsoft Graph
Group Management
Real-time Presence Display
Chat, Email, and Call Integration
Settings Flow to All Devices
Presence Breakdown by Category
Total Group Presence Graph
Responsive Dark and Light Themes
Download
Video Demo
Bridge Communications continues to bring innovative solutions to our customers using Skype for Business and Microsoft Office 365.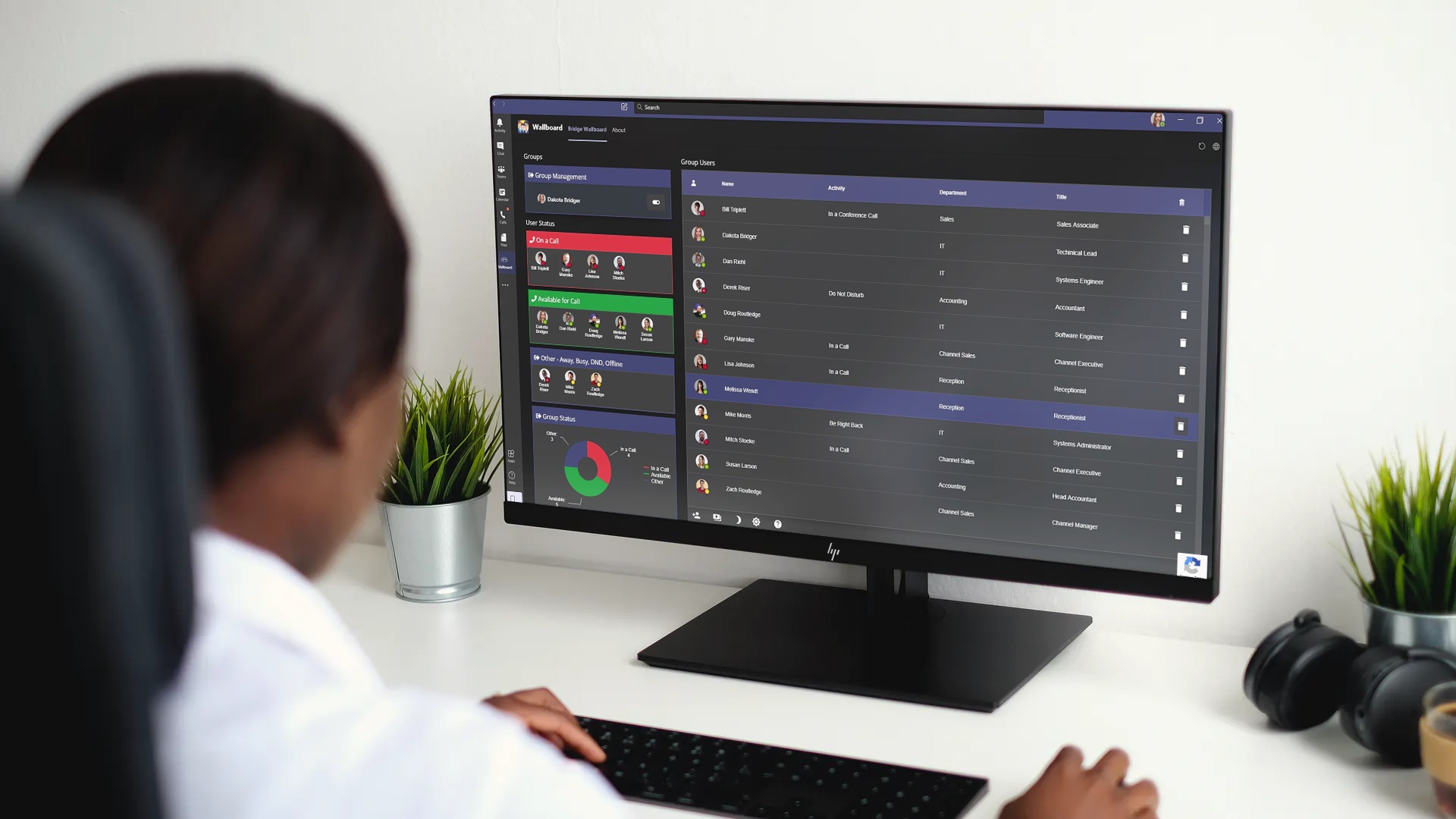 Bridge Operator Console is a replacement for Cisco Attendant Console. It offers a more robust feature set, including Lync integration, at a much lower cost. You can also replace Fidelus, replace ARC Soltuions, and replace IQNet.
Bridge Operator Console is a replacement for Microsoft Lync Attendant 2010. It is superior to Attendant Pro from landis, Competella, and Enghouse
Bridge Communications, LLC.