Bridge Operator Console Find and Dial Numbers
Find and Dial Numbers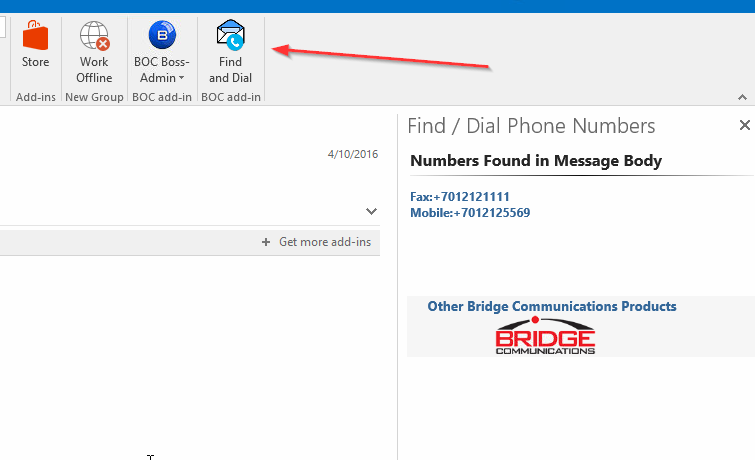 About Find and Dial
Find and Dial numbers is an Outlook Add-in that allows users click to dial capability from plain text numbers found in their email. This add-in will scan the current message, and create formatted tel: hyperlinks. Find and Dial numbers makes it possible to pass dial requests to any application that can handle this type of URI. Popular programs that support tel: URI dialing include, Skype for Business, Lync, and Cisco Jabber.
Download From the Office Store
Bridge Operator Console is a replacement for Cisco Attendant Console. It offers a more robust feature set, including Lync integration, at a much lower cost. You can also replace Fidelus, replace ARC Soltuions, and replace IQNet.
Bridge Operator Console is a replacement for Microsoft Lync Attendant 2010. It is superior to Attendant Pro from landis, Competella, and Enghouse
Bridge Communications, LLC.