Bridge Operator Console Messaging and Paging
Messaging and Paging
Messaging and Paging Features
The BOC Messaging and Paging Add-On allows BOC users to send text messages to Cisco phones. Users can also initiate voice paging to desk phones as well. One to one messaging and paging is included for all users with the normal attendant console purchase. One to many or group text and voice paging is available with the Group Messaging and Paging Add-On.
Available Messages
Park For Notification.
Call Waiting Notification
Call Note
User to User Message.
User to Group Message. *With Group Add-On*
Call Parking
User Instant Message When Call is Parked for User.
Group Instant Message When Call is Parked for Group. *With Group Add-On*
Other Group Functions
Work on Skype, AD, Office365, and Shard Groups.
Send Email. *With Group Add-On
Start Chat. *With Group Add-On
Schedule Conference. *With Group Add-On
Create SQUAT. *With Group Add-On*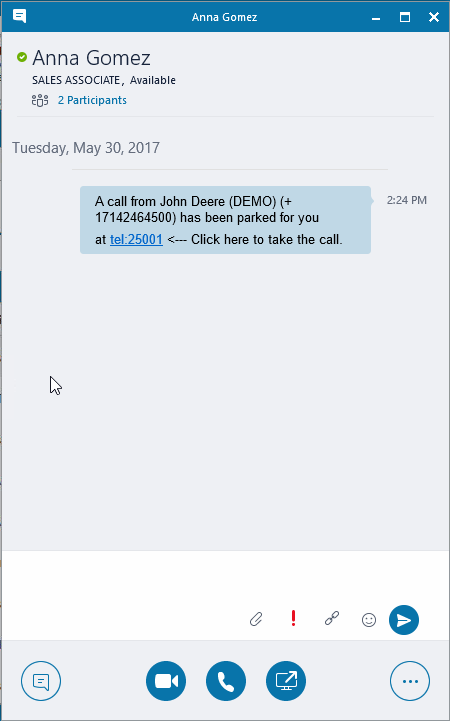 ---
When a Bridge Operator Console user parks a call for a given user, the user will receive an instant message. At this point answering the parked call is as simple as clicking the included message's hyperlink.
Benefits
Reduces the need for paging after park.
Makes parking possible in situation where overhead paging is not allowed **HIPAA**
Will not interrupt a current call the user may be on.
Time stamp notification so they don't pick up a different call an hour later.
Instant Message Includes
The time the call was parked.
The caller ID information.
The message originates from the user who parked the call.
A clickable hyperlink showing the parked position, and allowing for 1 click pickup.
Park For Group
Included in the Group Messaging Add-On is the ability to park a call for an entire group of users. The entire group will have visibility to the message and can decide which member should handle the call.

---
Bridge Group Messaging extends the local client reach far beyond user created groups. In addition to those, BOC users can group message and park call for Active Directory Departments, Office365 Groups, and shared BOC groups.
Advantages
Extends far beyond the local client cache limit.
Leverages the most from Office365.
Groups last as employees come and go.
New hires automatically appear in groups.
Ask your BOC sales rep for a free trial of this powerful group messaging Add-On today.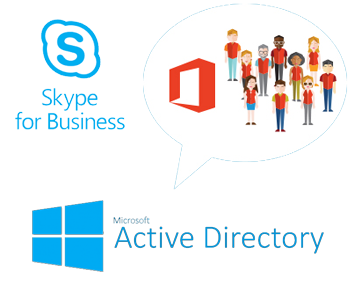 ---
---
---
---
Bridge Operator Console is a replacement for Cisco Attendant Console. It offers a more robust feature set, including Lync integration, at a much lower cost. You can also replace Fidelus, replace ARC Soltuions, and replace IQNet.
Bridge Operator Console is a replacement for Microsoft Lync Attendant 2010. It is superior to Attendant Pro from landis, Competella, and Enghouse
As your business grows, Bridge Operator Console grows with you. It is built to scale, accommodating the needs of small teams as well as large enterprises. Furthermore, it stays up to date with the latest Microsoft Teams updates, ensuring compatibility and access to new features as they become available. With a future-proof solution like Bridge Operator Console, you can confidently invest in your communication infrastructure and stay ahead in the ever-evolving business landscape.   Experience a new level of control, productivity, and efficiency with Bridge Operator Console for Microsoft Teams. Transform your communication experience and unlock the full potential of your organization. Contact us today to learn more and schedule a demo tailored to your specific needs!
Bridge Communications, LLC.