Bridge Web Dashboard
The Bridge Web Dashboard (BWD) is an IIS live data and reporting tool for Skype For Business and Lync 2013. Many of the BWD features are offered freely to the Skype4B/ Lync community. BWD features live refreshing Ajax web pages, and static reports on a whole host of server statistics, giving your managers unprecedented visibility into what is going on in your Skype4B / Lync environment. Since BWD only needs a web browser, it can be run on almost any device. It is designed for a 1920x1080 screen so it formats perfectly for today's projectors as well.
More Information about the Live Response Group Wallboard report can be found here.
Support Browsers Include; Microsoft Internet Explorer 11, Microsoft Edge, Google Chrome, Firefox, Opera, and Safari.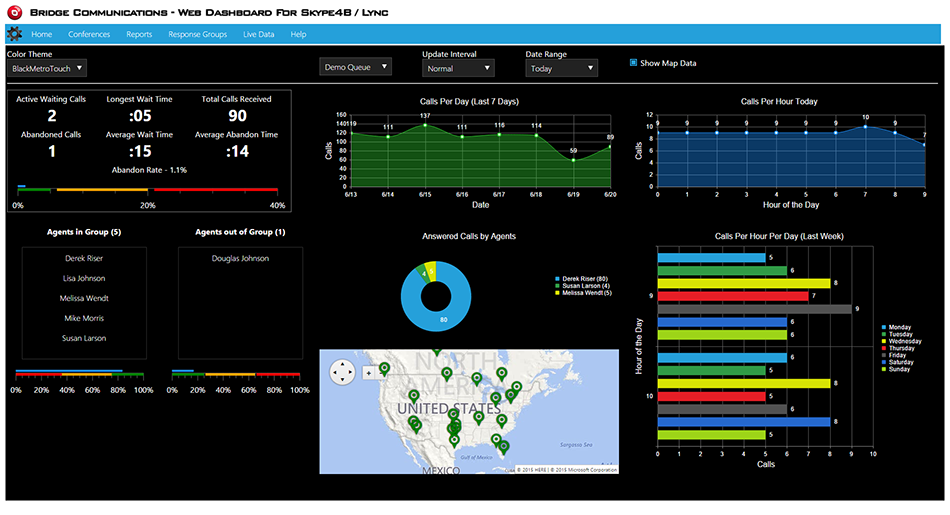 BWD Includes a community report showing the missed Response Group Calls in the last 24 hours, and a subscription report that lets you expand the date range.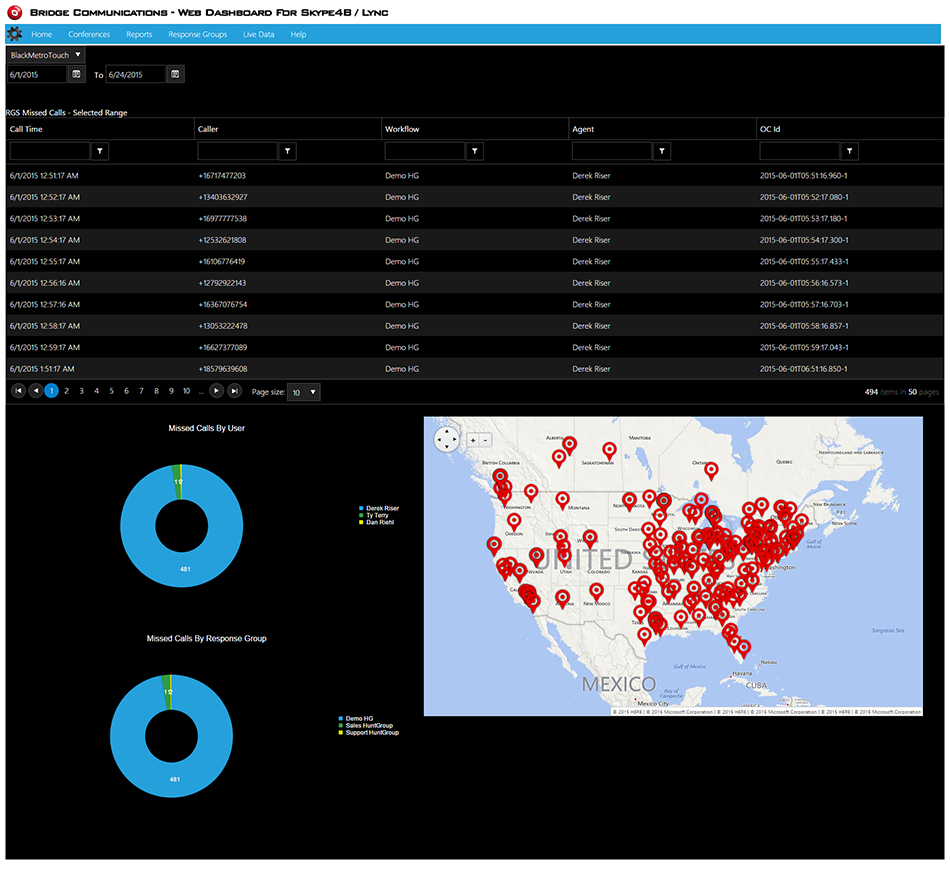 Call Quality Report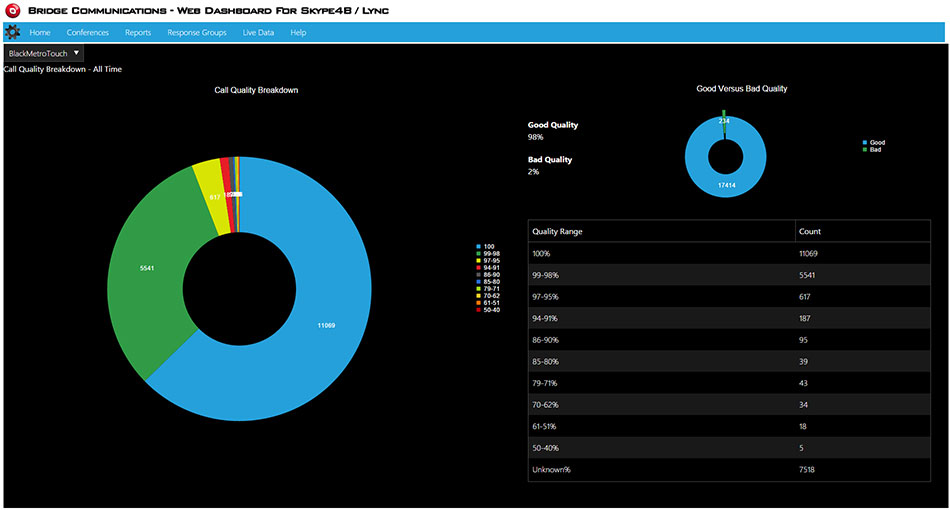 BWD General Usage Report

BWD contains a set of CDR reports that allow searching as well.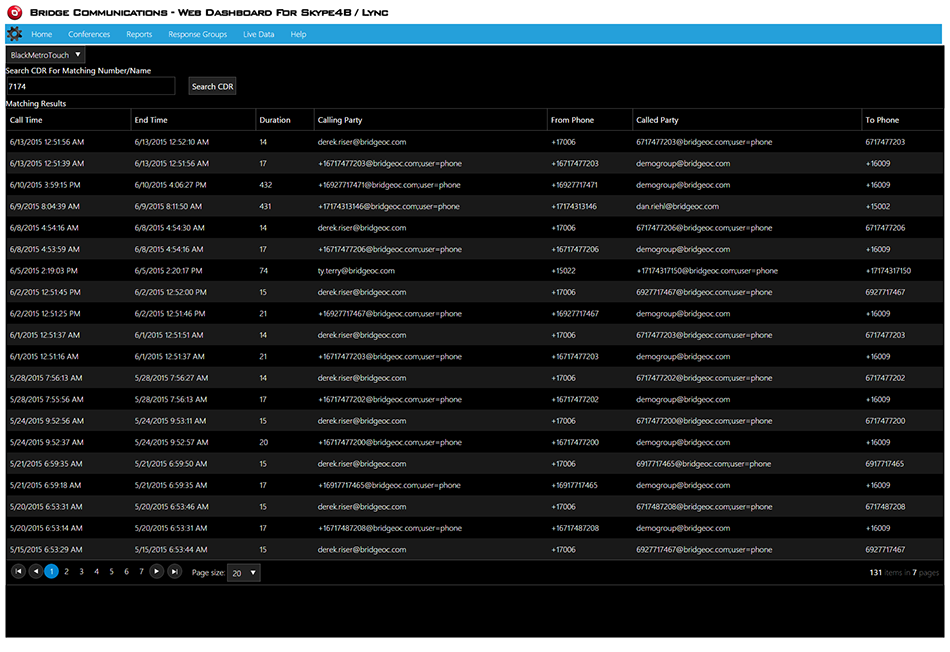 Want to know what your users think about the Skype for Business call quality. BWD has reports for that.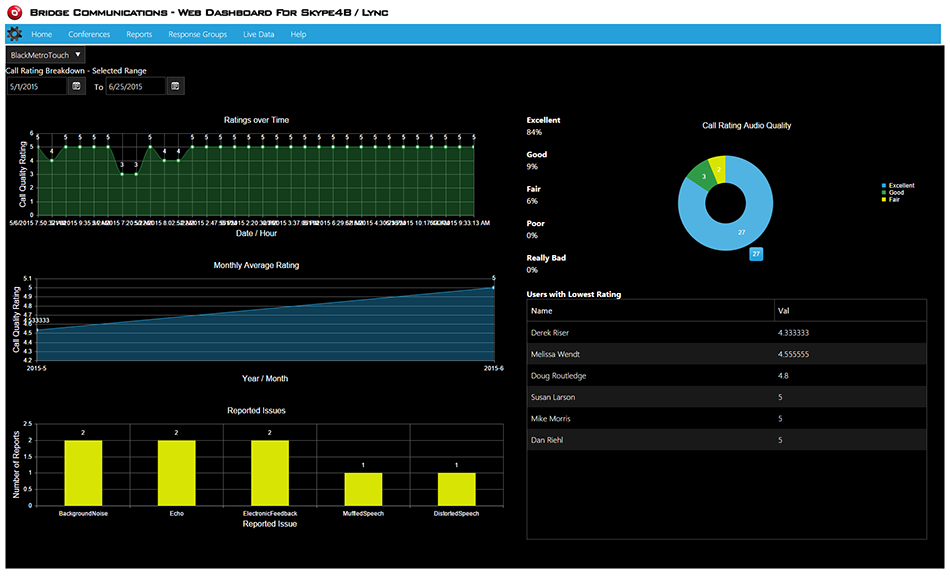 BWD Deployment Types
| Deployment Version | | | |
| --- | --- | --- | --- |
| BWD Community | | | |
| | | | |
| BWD Pay Per Incident | | | |
| | | | |
| BWD Full Subscription | | | |
For more information about BWD please see the links below.